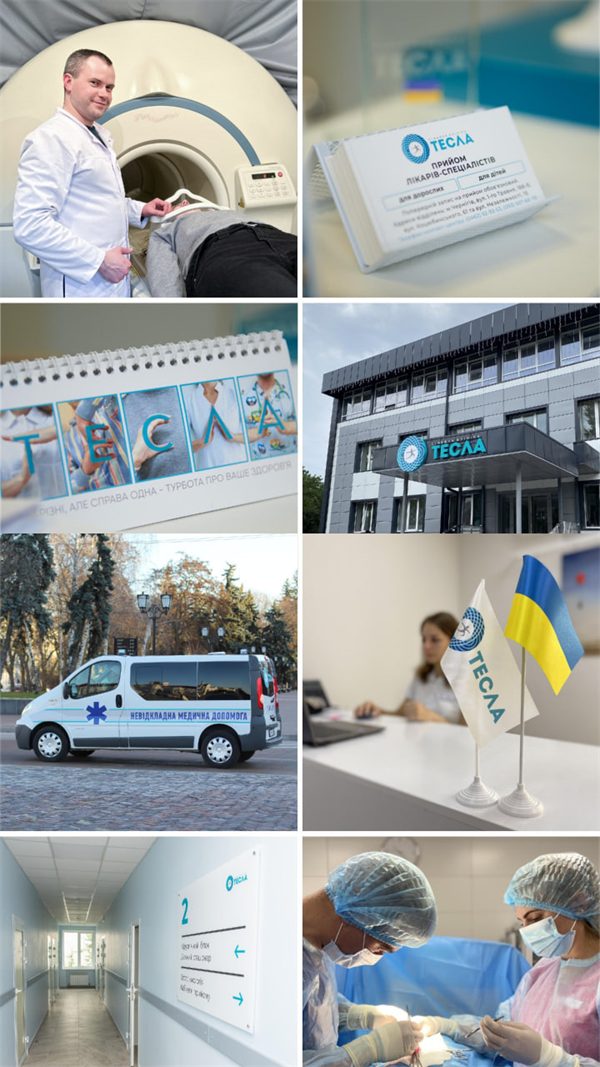 About us
For over 15 years we care about your health

What is Tesla Medical Center?

For more than 15 years, our clinic has been serving the health of residents of the Chernihiv region. Tesla is the biggest clinic in the region, which has 4 departments in Chernihiv and a large one in Nyzhyn. We provide high-quality private medical services affordable to many people. This is our main mission - and we are proud of it!
What makes Tesla so special? We combine modern equipment and medical technology with a team of the best doctors in the region, and we strive for a humanistic approach in our patient-doctor relations and communication. This is who we are. We are the only clinic in Chernihiv which is actively involved in medical reform and provides the population with the opportunity to be served free of charge by our family doctors.

Today, Tesla Medical Center is a modern medical enterprise that offers medical consultations of general practitioners and family physicians, pediatricians and specialized doctors for adults and children aged 0-18 years.

Our main services:
🔹 Ultrasound examinations for adults and children
🔹 MRI diagnostics
🔹 Consultations of pediatricians, general practitioners and family physicians
🔹 Consultations of specialized doctors
🔹 Testing and laboratory services – test-taking, nurse procedures
🔹 Physiotherapy – magnetic and laser therapy, UHF-therapy, amplipulse, electrophoresis, inhalations, phonophoresis, darsonvalization
🔹 Functional tests – ECG for children and adults, Holter monitor.

Advantages of Tesla Medical Center:
• Positive image of the medical center and its leading physicians for many years
• Ability to perform comprehensive check-up for all members of the family in one visit that saves patients' time and money
• Convenient location for the patients (two locations in different districts of the city)
• Wide range of ultrasound examinations and working hours on weekends
• Consultations of specialized doctors and working hours on weekends
• Possibility for all specialists to do house calls
• Ability for nurse procedures and blood draw for lab test not only in the medical center but also at patient's home
• Call-center operates on weekends and holidays
So, visit us and we will be happy to help you with any medical problem. We cooperate with most of the insurance companies present on the market.

To communicate in English, please fill in feedback with your contact and ask for service in English. Our English-speaking team member will contact you within short time.

👉 If you have any issues – you can contact our Managing Director directly in English by e-mail: s.but@teslacenter.com.ua

📌 An interesting fact - the Tesla enterprise was officially registered in Ukraine in 1998. The clinic was named after the scientist Nikola Tesla, who discovered the magnetic field underlying modern MRI diagnostics. And with MRI diagnostics, we began our activities. The famous company of the same name Elon Musk in the United States was registered 5 years later, in 2003. So no plagiarism here!